On May 26, Beijing time, THTI and Tsingyuan Ventures in the US rounded off this month's second cross-border cloud roadshow. Tree selected excellent Chinese and American cross-border enterprises have been invited to this roadshow. Their projects cover the cutting-edge technologies of autonomous driving, chips and big data.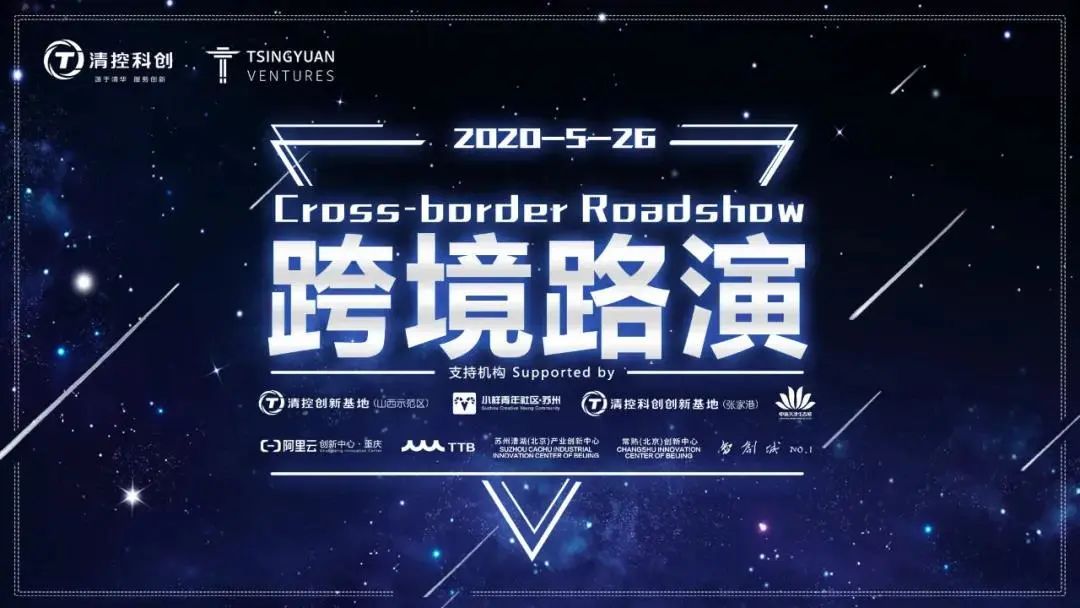 THTI once again played its advantages on gathering resources all around the country, attracting investors and leaders from over 20 institutions in Beijing, Guangzhou, Taiyuan, Chongqing, Tianjin, Suzhou, etc. to this event. These participants ranged from the investment institutions like Haibei Capital, Shenshu Capital, Yuyi Capital, Inno Angel, Beijing Tongchuang Jiuwu Investment Management Group, Jifu Ventures, and Liuheqiao Investment and Financing Platform to the enterprises like Shanxi Diyi Tongan Technology Co., Ltd. And China Construction Bank Branch in Shanxi Comprehensive Reform Demonstration Zone, and Tianjin Electronic Information Research Institute of Tsinghua University. This event was also co-organized by Changshu (Beijing) Innovation Center, Guangzhou Creative Young Community (Tianhe Talent Port), Suzhou Creative Young Community (Xiancheng), Alibaba Cloud Innovation Center (Chongqing), the Smart City No.1 and TIPark (Shanxi Demonstration Zone), TIPark (Zhangjiagang), Beijing Industrial Innovation Center in Suzhou (Caohu), and the Science and Technology Innovation Bureau of Sino-Singapore Tianjin Eco-City.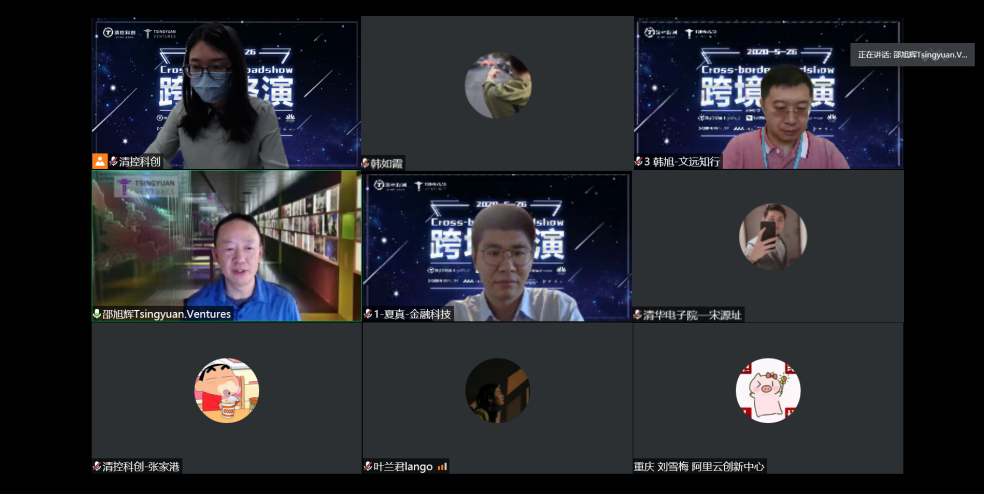 At the beginning of this event, the two hosts extended a warm welcome to the participating investors and representatives of enterprises and universities and introduced the main businesses and development of THTI and the US Tsingyuan Ventures. Both sides hoped that such kind of cross-border activities could help build a matchmaking and exchange platform for international projects and Chinese investment institutions and promote the deep mutual cooperation.
Then, the three invited companies presented and explained their projects in turn, and investors exchanged views on the products, application scenarios, technological barriers, and business models of these projects. After the roadshow, multiple investors further contacted their favorite projects with the assistance from the hosts.
Project Review
eCreditPal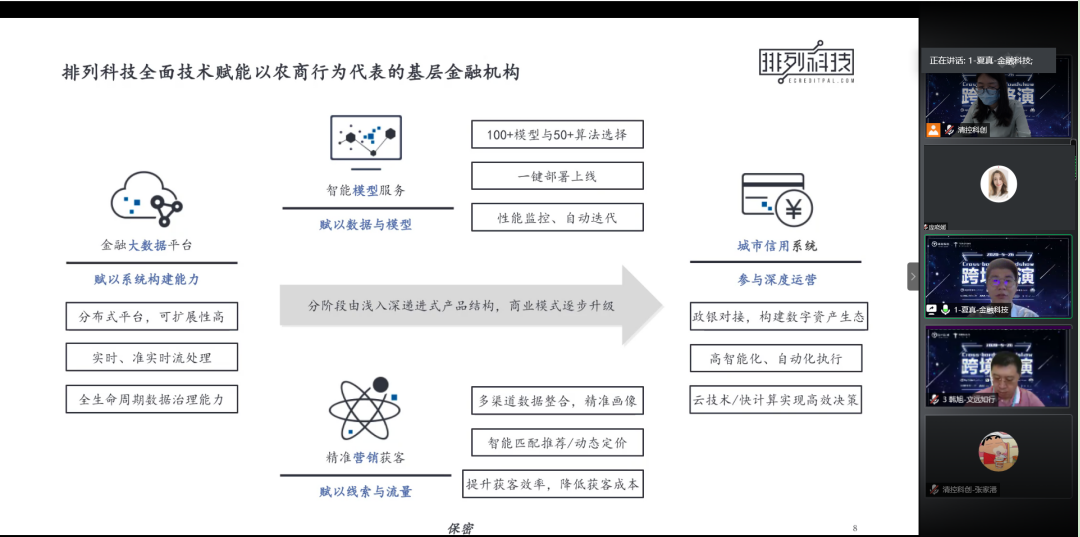 eCreditPal, a digital intelligence expert in China's financial sector. Established in June 2016, the company focuses on control and management on big data risk. It integrates the continuously updated core technologies like fast big data processing, efficient and intelligent modeling, and risk control engines into such products as financial big data platforms, intelligent model services, and urban credit systems to help clients optimize processes, improve efficiency and reduce costs. The company has cooperated with governments, banks, consumer financial institutions, insurance agencies and other clients from various sectors. Coming from Google, Yahoo, Paypal, Lending Club and other well-known technology companies, the members of the company are all authoritative experts in the Internet and Fintech industry and possess world leading technological background, industry experience and team management capabilities. The company headquarters in Hangzhou and has R&D and business branches both in Silicon Valley and Beijing.

IntEngine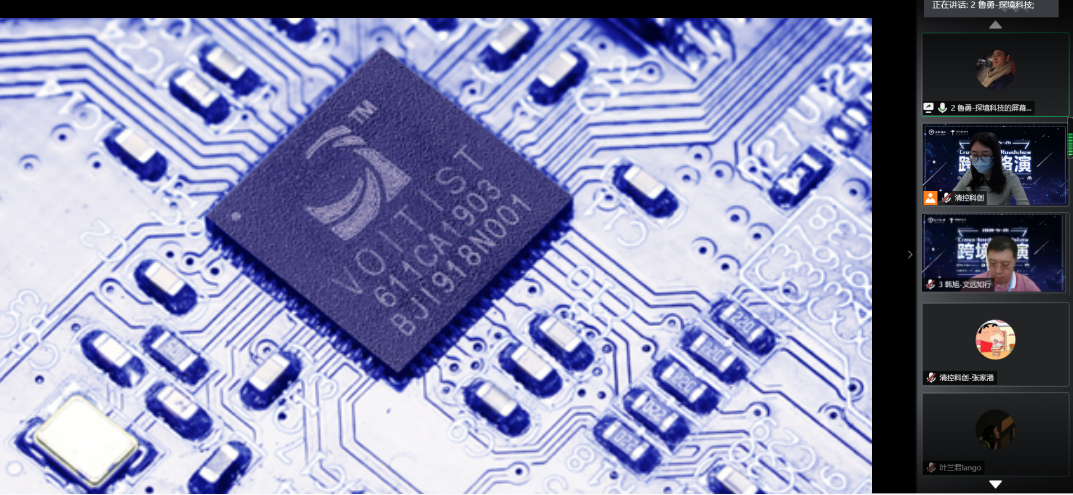 IntEngine focuses on terminal AI chips and overall solutions. Its innovative SFA architecture solves the problem of storage walls in AI chips and can be widely used in voice, image and other scenarios. Currently, the company's offline voice chips for terminal products are being commercialized. The core team of the company boasts chip R&D capabilities for the whole chain covering software, hardware, algorithms, systems, etc. The team also possess an accumulation of work experience and client resources in the chip industry. The company headquarters in Beijing and has R&D centers in Shanghai and Hefei.
WeRide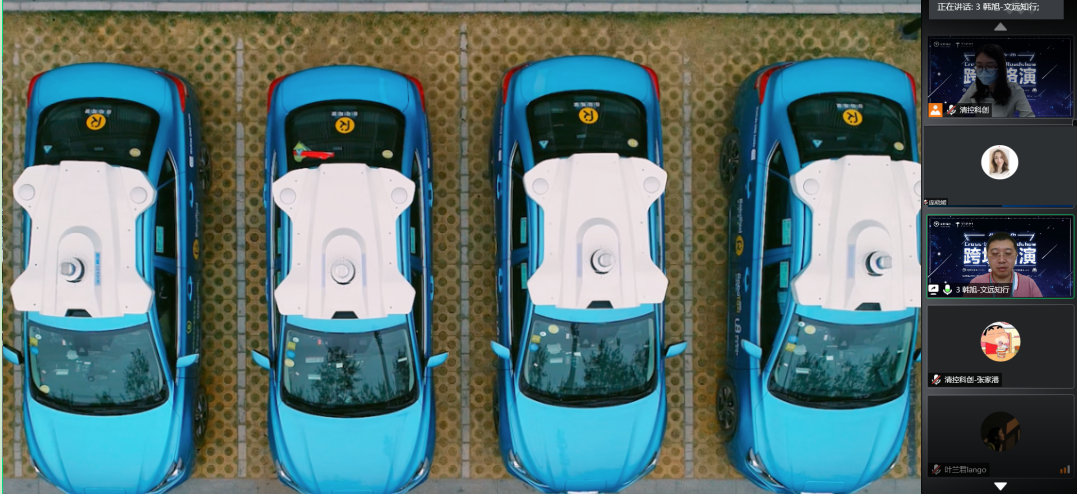 WeRide, founded in 2017 in Silicon Valley, is a leading self-driving startup in China. In December 2019, the company officially launched its self-driving taxis service in Guangzhou and provided WeRide Go App for users to download before using this service. WeRide owns 200 engineers in China and 100 in the US and has developed the most advanced L4 autonomous driving technology. Currently, the company's products have accumulated 2 million kilometers of autonomous driving mileage and been served to over 30,000 people.
Contact
Investors and enterprises interested in these projects are welcome to contact us. Email: global@tiholding.cn Tel: 010-82158900-8501
THTI keeps playing its resource advantages to hold sustained cross-border cloud roadshows.