THTI signs a cooperation agreement with the Tsinghua Alumni Association and the Shanxi Transition Comprehensive Reform Demonstration Zone at the cooperation seminar of Shanxi provincial government and Tsinghua University
On the afternoon of October 20th, a delegation led by Lou Yangsheng, Secretary of the CPC Shanxi Provincial Committee and Director of the Standing Committee of the CPC Shanxi Provincial Committee, and Lin Wu, Deputy Secretary of the CPC Shanxi Provincial Committee and Governor of Shanxi Province, visited Tsinghua University where both sides held the Shanxi-Tsinghua Deep Cooperation Seminar. Attendees include such Tsinghua university officials as Chen Xu, Secretary of the CPC Tsinghua University Committee, Executive Vice President Wang Xiqin, Vice President You Zheng, Guo Yong, Deputy Secretary of the CPC Tsinghua University Committee, and Shi Zongkai, Vice Chairperson of University Council.
On behalf of Tsinghua University, Chen Xu extended a warm welcome to the Shanxi provincial officials and thanked Shanxi Province for its attention and support for province-school cooperation. Chen Xu said that the cooperation seminar between Tsinghua University and Shanxi Province was of great importance to both sides as it took place in the context of bringing the pandemic under control at home and coordinating the regular pandemic prevention and control and socio-economic development
Shanxi Province and Tsinghua University have entered an important stage of high-quality development. Shanxi Province is speeding up transformation and development through reform and innovation, and Tsinghua University is advancing comprehensive reform for the "Double First-Class" initiative and connotative development. Going forward, the province-school strategic cooperation should follow Shanxi's plan of building "a leadership position in national energy revolution" and Tsinghua University's strategy to take the lead in the building of a first-class university, and earnestly implement President Xi Jinping's call for greater participation in the implementation of the innovation-driven development strategy and building universities across China to meet the specific requirements. Tsinghua University will actively implement the province-school agreement, and work with Shanxi Province to development a regular exchange of visit mechanism for practical results in cooperation. It is our hope that both sides will further promote the transformation of S&T outcomes, improve the working mechanism and the long-standing mechanism for talent cooperation, jointly contribute to the implementation of the innovation-driven development strategy and the regional coordinated development strategy, and work for more fruitful province-school cooperation.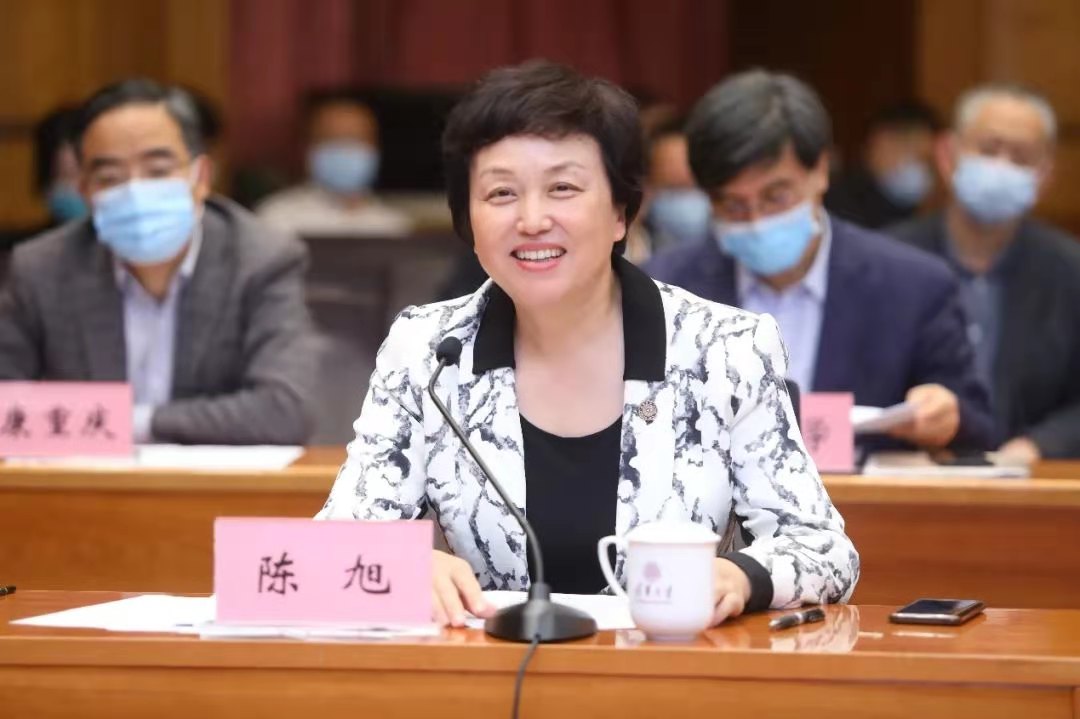 On behalf of the CPC Shanxi Provincial Committee, the People's Government of Shanxi Province, and the people, Lou Yangsheng appreciated Tsinghua University for its long-term support. He said that Shanxi Province, the main energy provider for the country, has long been contributing to safeguarding the energy safety of the country. According to President Xi Jinping's instructions and requirements, Shanxi Province has started building the first province-wide, omni-directional and systematic national comprehensive reform pilot zone for resource-based economic transformation since 2010. Over the past decade, Shanxi has achieved remarkable results in transformation.
In line with President Xi Jingping's call for "continuous breakthroughs in new infrastructure, new technologies, new materials, new equipment, new products, and new business" and the principle of innovation-driven development, Shanxi Province is prioritizing the development of strategic, emerging industries, while strengthening the basic industry and focusing on future industrial layout. Going forward, Shanxi Province will explore the space for development, implement an unbalanced development strategy, and concentrate resources in key areas, key industries, key technologies and key projects, so as to "build a peak on the plateau". Shanxi Province has long been attaching importance to and relying its cooperation with Tsinghua University, and it will take special measures to encourage closer cooperation with Tsinghua University in the future. Shanxi Province will proactively create conditions to facilitate the transformation of S&T results, and jointly develop critical technologies and tackle bottlenecks in transformation. It is hoped that Tsinghua University will do more to help Shanxi Province develop higher education and assist local schools in implementing the "Double First-Class" initiative, and that the Shanxi Research Institute for Clean Energy, Tsinghua University, will further innovate institutions, expand enabling and play a greater role in the transformation and development. Besides, both sides are believed to take stock of successful experience in cooperation, innovate the cooperation mechanism, and open up a new chapter in province-school cooperation.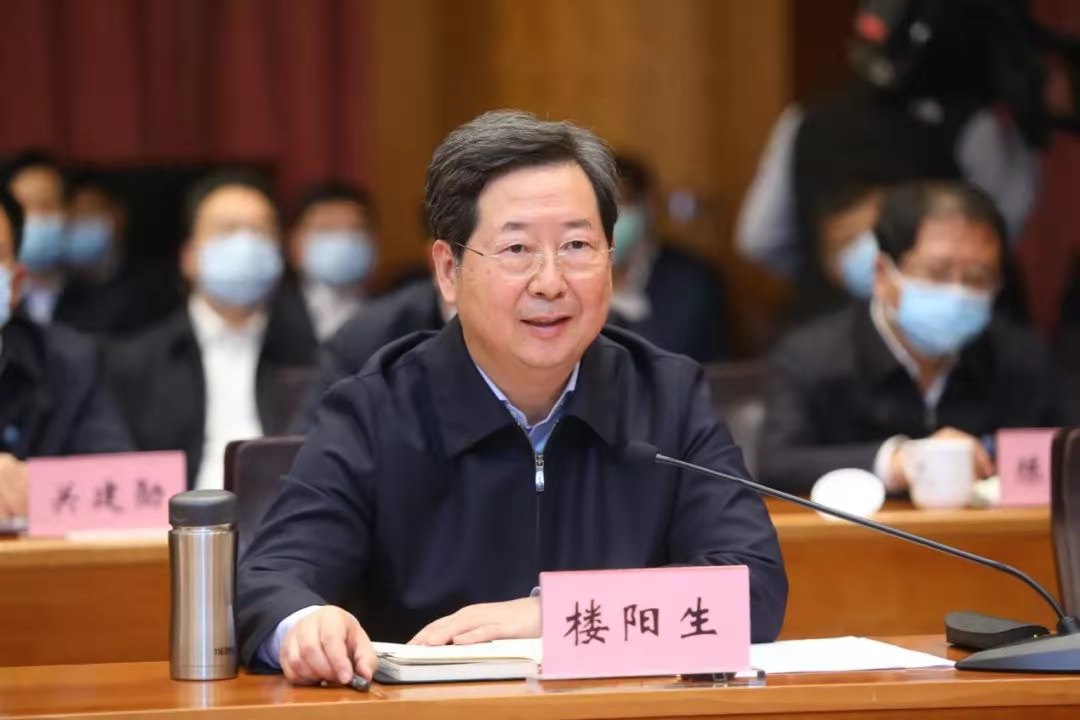 At the seminar, a contract signing ceremony was held for 6 cooperation agreements and letters of intent.
One of them is Tsinghua Alumni Three-Innovation Contest Agreement, which is signed jointly by TangJie, Secretary General of Tsinghua Alumni Association and Director of the Office of Alumni Affairs, Li Jinping, Deputy Secretary of the Party Work Committee of Shanxi Transition Comprehensive Reform Demonstration Zone and Director of the Management Committee, and Dong Jun, Chairman of THTI. According to the agreement, the three parties will jointly hold a three-innovation contest to enable the society to promote economic transition, while meeting the technical and talent demands in the key areas of Shanxi Province's efforts to advance transition comprehensive reform, and enabling the province to achieve high-quality development through synergy innovation.