"DT Future Webinar China (Chongqing) & Singapore" Smoothly Held at Alibaba Cloud Innovation Center (Chongqing)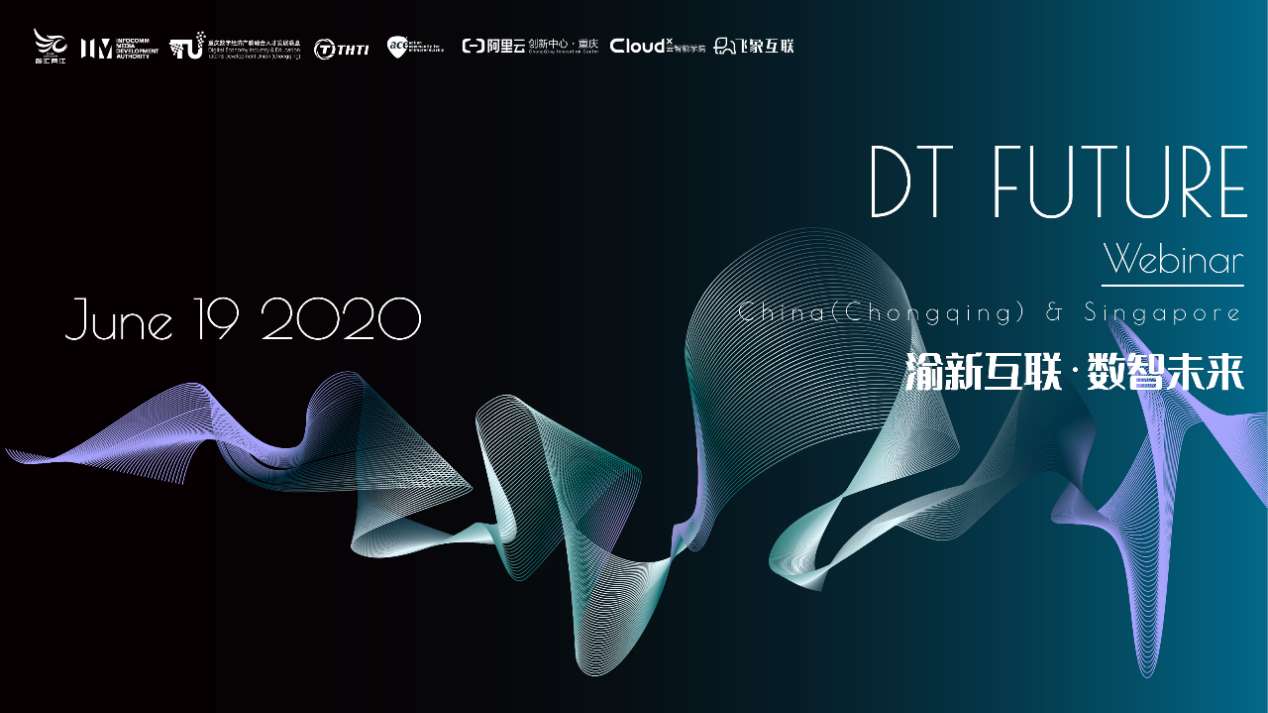 On June 19, under the guidance of the IEEAC Cloud Professional Committee, the Management Committee of Liangjiang New Area Digital Economy Industrial Park, the Chongqing Industry & Education Integration Alliance, and the CAST Offshore Innovation and Entrepreneurship Incubation Base (Chongqing) for Overseas Talents, the Alibaba Cloud Innovation Center (Chongqing), together with THTI, Enterprise Singapore, Infocomm Media Development Authority (IMDA) of Singapore, and Action Community for Entrepreneurship (ACE) of Singapore, jointly held the "DT Future Webinar China (Chongqing) & Singapore". Nearly 30 representatives from Singapore digital economy enterprises, Alibaba Cloud and the companies in the Alibaba Cloud ecosystem gathered at this cloud forum to share and exchange views. Cheng Fang, President of THTI Holdings, and Lei Aijing, General Manager of Alibaba Cloud Innovation Center (Chongqing), together with Government-Enterprise Business Director of IMDA of Singapore and CEO of ACE of Singapore attended this webinar.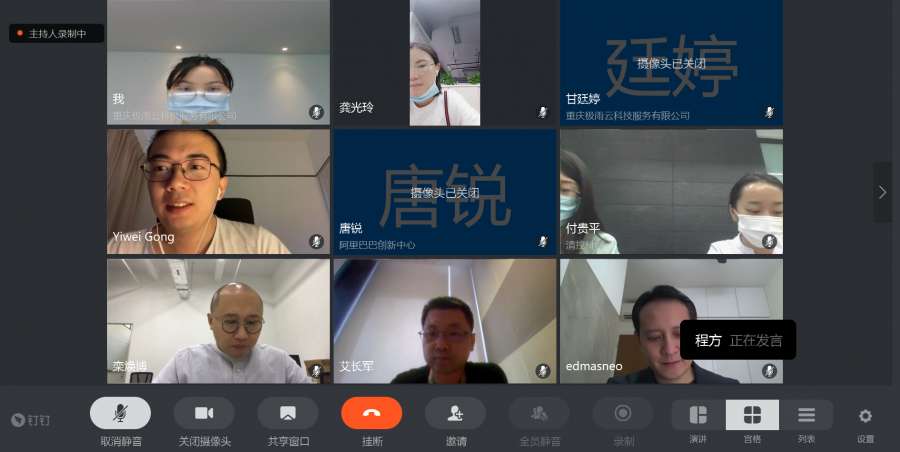 In the opening speech, President Cheng Fang introduced to all enterprise representatives THTI's business layout and overseas development strategy. He mentioned, "As an important arrangement THTI has made in the southwest region, the Alibaba Cloud Innovation Center (Chongqing) serves as a vertical and innovative industry incubator and enterprise service platform jointly developed by THTI, Alibaba Cloud Computing Co., Ltd. and Chongqing Liangjiang New Area. Over the past one year since its establishment, this Center has made great achievements in vertical and innovative industry incubation, ecosystem cooperation, and synergy between industry and talent." President Cheng Fang indicated that in the future, the Alibaba Cloud Innovation Center (Chongqing) would continue to focus on developing the "New Functional Platform for Industrial Services", the "New Engine for Technology Innovation Upgrading", and the "New Synergy Center for Talent Cultivation".
Then, Shen Liuliu, an expert from Alibaba Cloud Intelligent Business Department in the southwest region, Ai Changjun, Senior Manager of Alibaba Cloud Intelligent IoT Business Department, and Mu Jingang, General Manager of Feixiang Industrial Internet Platform shared their views themed at the "Cloud plus Intelligence to Facilitate Enterprises' Evolution", the "Key Infrastructure of Alibaba Cloud IoT in Digital Era", and the "Industrial Internet against the Background of New infrastructure", respectively. After giving a brief review of Alibaba Cloud's ten-year development history and strategic cooperation results, they elaborated on the Cloudification of IT infrastructure, the Internet-based development of core technologies, and the data-based and intelligentized development of applications. In addition, they shared the details of Alibaba Cloud's smart city, new infrastructure, industrial IoT, etc. In the meantime, the hope was expressed that this webinar would accelerate the digital transformation pace of Singaporean enterprises, pushing them to transform from information-based enterprises to digital ones and finally to intelligent ones.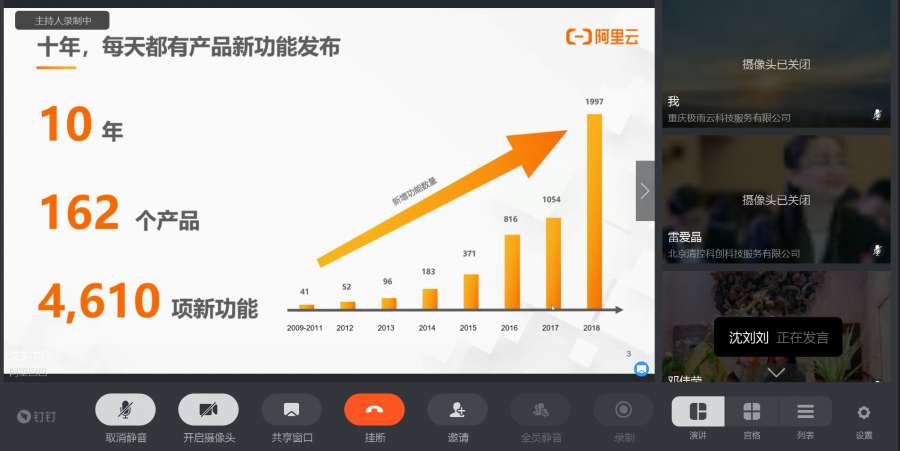 Nian Canhua, Executive Director of DT Dream Research Institute, explained the concept, solutions and best practices of "Data Intelligence++" in his speech titled "Reflections and Practices of Data Intelligence ++ for New Internet Platforms". He mentioned, "At present, brand new changes are taking place in the four major sectors of the commercial Internet, the government-service Internet, the urban Internet, and the industrial Internet. Accordingly, the backend should be equipped with a new people-centric Internet architecture system based on data sharing and co-governance. That will vigorously guarantee the green environment, people's livelihood, social stability, and economic prosperity." With the vision of "helping raise China's data power with the most excellent data technology", DT Dream is working together with clients and partners on the construction of a digital China.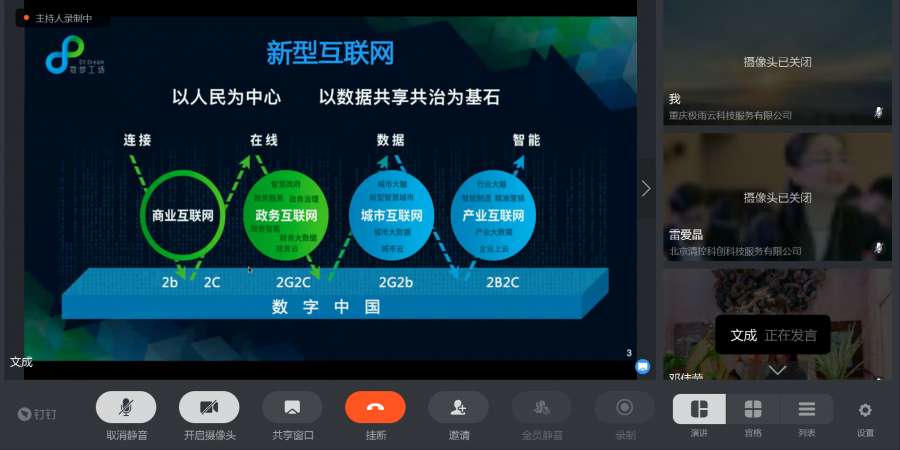 Dr. Luan, Co-founder and CEO of 6Eatate, a representative Singaporean digital economy enterprise, Yiwei Gong, Co-founder of VR Collab, and Ada, Co-founder of Glee Trees delivered keynote speeches titled "AI Technology Promotes Digital Transformation of Financial Institutions in Southeast Asia", "VR Landscape in Singaporean Building Industry", and "AI and RPA Innovate Office Work", respectively. While introducing their company details and R&D products, these leaders also expressed that they would like to deeply communicate with partners with cooperation needs for win-win cooperation in the future.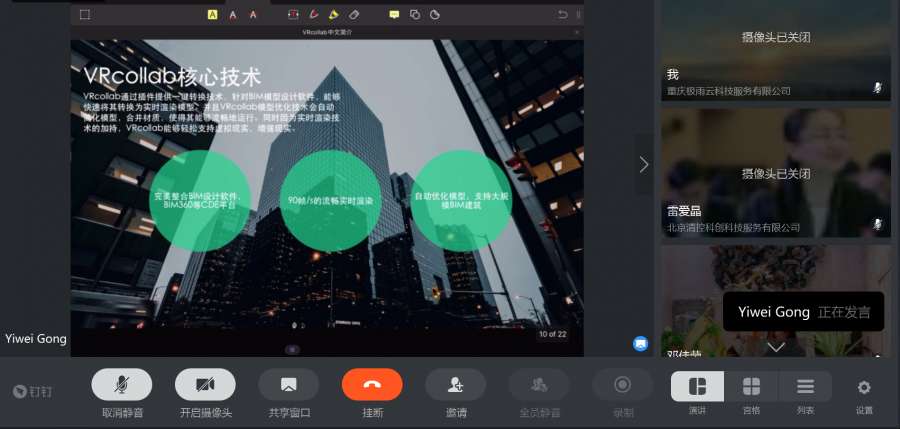 This cloud forum aims to promote the communication between the enterprises in Chongqing and Singapore and integrate the market and ecological resources, in a bid to facilitate the rapid growth of technology innovation enterprises. In future, the Alibaba Cloud Innovation Center (Chongqing) will continuously keep pace with the construction of the national Offshore Innovation and Entrepreneurship Base (Liangjiang New Area of Chongqing) for Overseas Talents and actively explore the new models of offshore innovation and entrepreneurship for overseas talents. During this process, this Center will help build important nodes for the overseas technology innovation projects and the resource networks of overseas entrepreneurial talents. Meanwhile, this Center will explore and introduce excellent overseas technology innovation projects and talents, motivate returned overseas talents' entrepreneurship and innovation vitality, and encourage overseas entrepreneurial talents and projects to settle in Liangjiang New Area of Chongqing.