On June 19, 2020, THTI Holdings Co., Ltd. (THTI) officially signed a strategic cooperation agreement with Huawei Technologies Co., Ltd. (Huawei) in Shenzhen. Dong Jun, THTI's Chairman, and Su Baohua, President of Intelligent Campus Business Dept. of Huawei, attended the signing ceremony. Other leaders present at the relevant activities included Lai Xiaoyu, General Manager of Intelligent Campus Business Dept. of Huawei's China Region, Fan Kankan, General Manager of Huawei's Shanxi Government & Enterprise Business Dept., Liu Shuangyin, Chairman of Shanxi THTI Industrial Park Construction and Operation Co., Ltd., Pan Xia, Secretary of Party Leadership Group and Director of Taiyuan Foreign Investment Promotion Bureau, and Zhao Liying, Vice General Manager of Beijing THTI Technology Services Co., Ltd.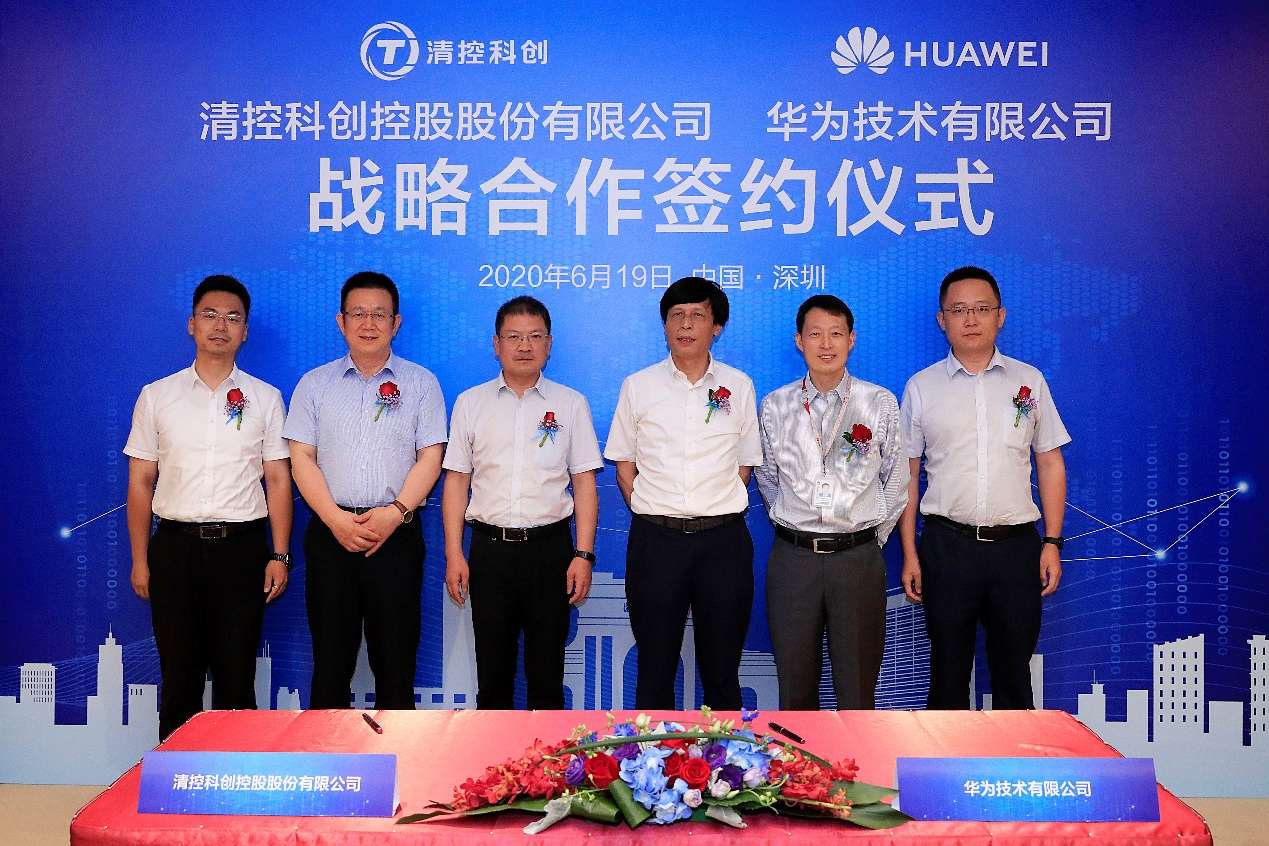 Before the contract signing, Dong Jun and his delegation visited Huawei and held work talks with Su Baohua. Both sides deeply exchanged views on their own advantages and resources as well as future cooperation plans and measures. They both held that they had broad cooperation space in enterprise digital planning and transformation, 5G applications, intelligent campuses, joint innovation laboratories, ICT technology colleges and other fields, and that by playing their respective leading industry advantages, they can fully create new cooperation modes in the construction and operation of science parks, the high-quality innovation and entrepreneurship, and artificial intelligence sectors.
The signing of the strategic cooperation agreement between THTI and Huawei marks the start of their collaborative innovation in the 5G era. In the future, they will utilize their respective industry resources and technological advantages and bring into full play their capabilities in technological, industrial and business integration as well as industrial derivation. Through these efforts, both sides will aggregate high-quality upstream and downstream resources to build an intelligent technology innovation ecosystem, to create boutique demonstration projects, and to greatly improve innovation capabilities. Ultimately, both sides will jointly facilitate industrial innovation and promote regional economic development, thus achieving win-win cooperation.