Du Shaojun: Regional Industrial Upgrading Creates Opportunities for Technology-based SMEs
On October 22, 2020 G20 Entrepreneurship Online Roundtable sponsored by Entrepreneurship Research Center on G20 Economies, guided by Ministry of Human Resources and Social Security of PRC, was held in Beijing.
The Roundtable, themed with "Policies and Actions to Promote Entrepreneurship in the Post-pandemic Era", focused on two major topics, i.e. entrepreneurship-driven employment and job stability support for enterprises, and all-round support for entrepreneurship development through both online and offline communication. It is a significant discussion on entrepreneurship policies among the G20 countries after the COVID-19 outbreak as a roundtable sponsored by Entrepreneurship Research Center on G20 Economies for the fourth consecutive year.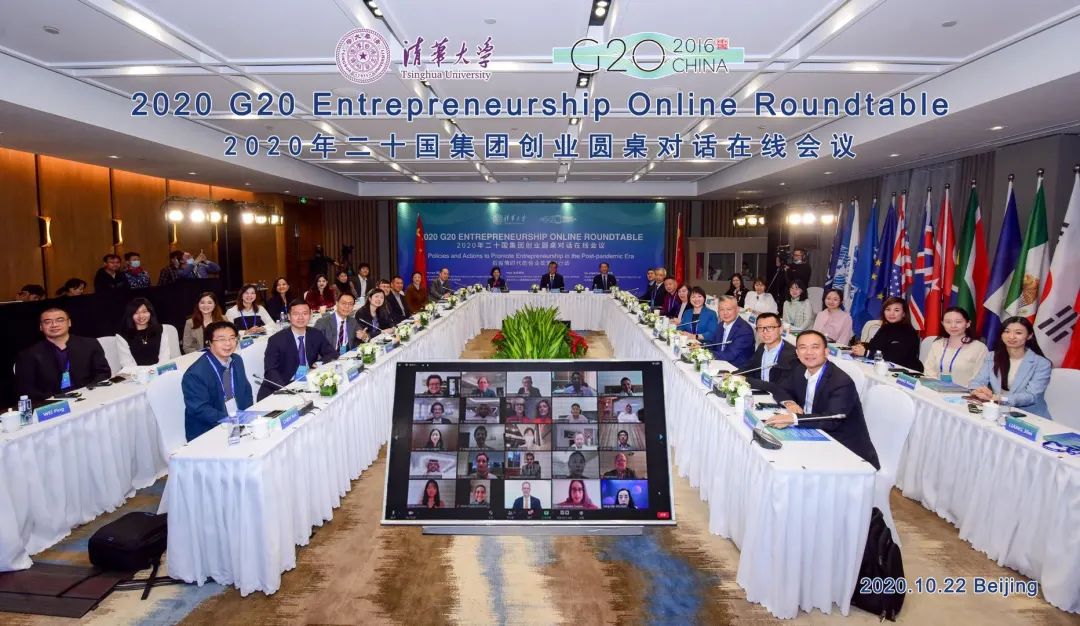 Representatives from over 20 countries attended the Roundtable and had discussions with the invited experts from international organizations including International Labor Organization (IBO), Organization for Economic Co-operation and Development (OECD), United Nations Educational, Scientific and Cultural Organization (UNESCO), officials from the Chinese government, heads of relevant social organizations, scholars from research institutes in the field of entrepreneurship and employment, and heads of related enterprises in the fields of business incubation, entrepreneurship education, financial investment, digital economy, etc.
Dr. Du Shaojun, THTI President Assistant shared his experience and ideas with a theme of "Regional Industrial Upgrading Creates Opportunities for Technology-based SMEs" as invested.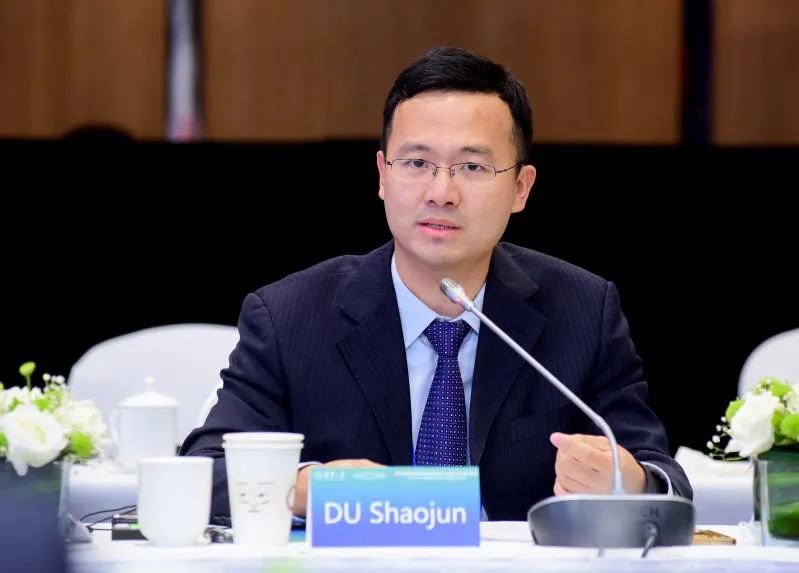 Dr. Du pointed out that China has gotten down to the supply-side structural reform since 2015, regarding it as the main theme of economic development. Such reform has two focuses: one is enrichment of supply of key technologies to achieve the core goal of releasing and developing productive forces. As innovation is the primary productive force, continuous supply of key technologies is key to secure sustainable and rapid economic development. Thus it is imperative to optimize sci-tech achievement transformation channels, so as to realize the sufficient supply of high-end technologies.
The other is efficiency optimization of traditional industries. It is important to enhance quality supply, reduce ineffective supply and expand effective supply in production field, improve the adaptability and flexibility of the supply structure to changes in demand, and improve the total factor productivity.
Nowadays, China is marching towards Industry 4.0, and innovative fields like smart city, WITMED, and deep space exploration have brought about new application scenarios for technologies. Meanwhile, over thirteen thousand incubators in China have created high-class innovation and entrepreneurship ecology for the development of technology-based SMEs.